China Notification on Raw Material Price Increase
During the first, the second and the third quarter of 2021 aluminium, polycarbonate and stainless steel raw material prices have been increasing.
According to Chicago-based stock and commodity market provider company Barchart.com since January 1 2021 PC raw material prices have increased by 30 percent, stainless steel prices have increased by 50 percent, aluminium prices have increased by 40 percent.
Our factory's products such as GN pans, baking pans, chafing dishes and so on are mostly made of stainless steel, aluminium and polycarbonate raw materials, that's why we are so dependent on these material's price changes. But despite the market changes we will try to keep our products prices steady to meet our customers expectation and to offer them high quality products with very competitive prices.
We hope that the raw material increasing price trend will end as soon as possible so that we don't bear big losses, because even with increasing raw material prices our top priority is our commitment to the highest quality and we can not change it.
We recommend our clients to place an order of Polycarbonate or stainless steel GN pans, aluminium baking pans or stainless steel chafing dishes and other stainless steel products as soon as possible since other factories and manufactures all over the world will only increase prices.
Please hurry and send us your inquiries to us. We hope that we can make a good deal with you.
Thanks a lot for the business cooperation with us and we appreciate your kind understanding.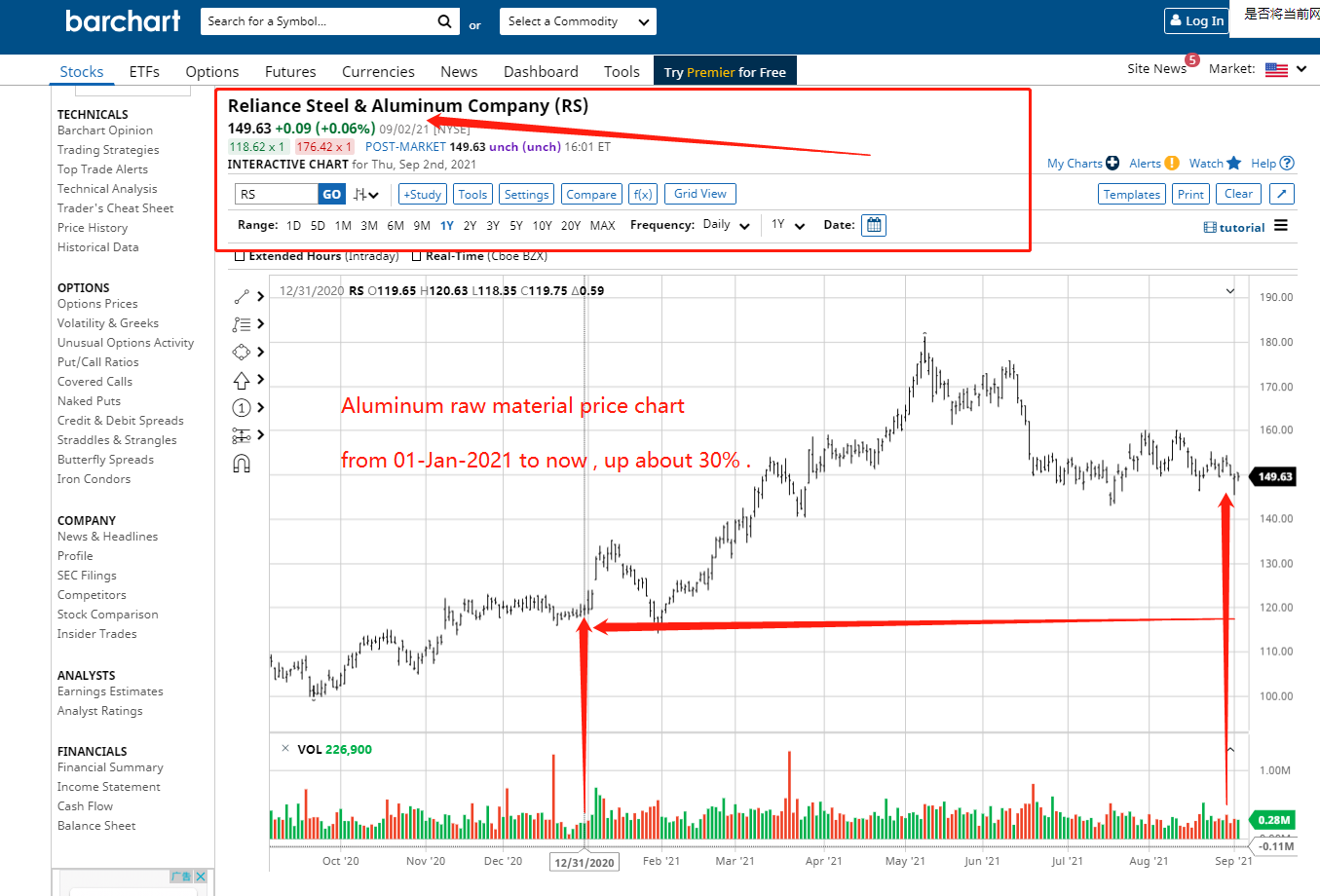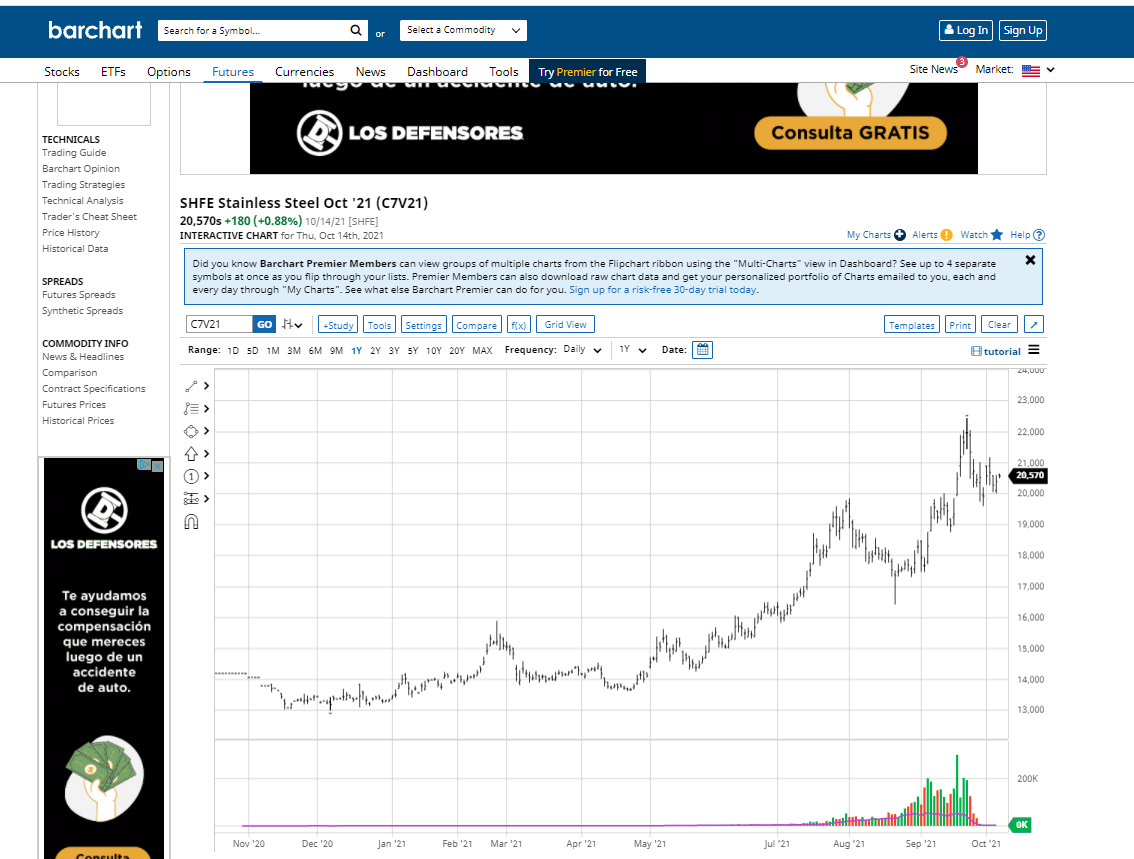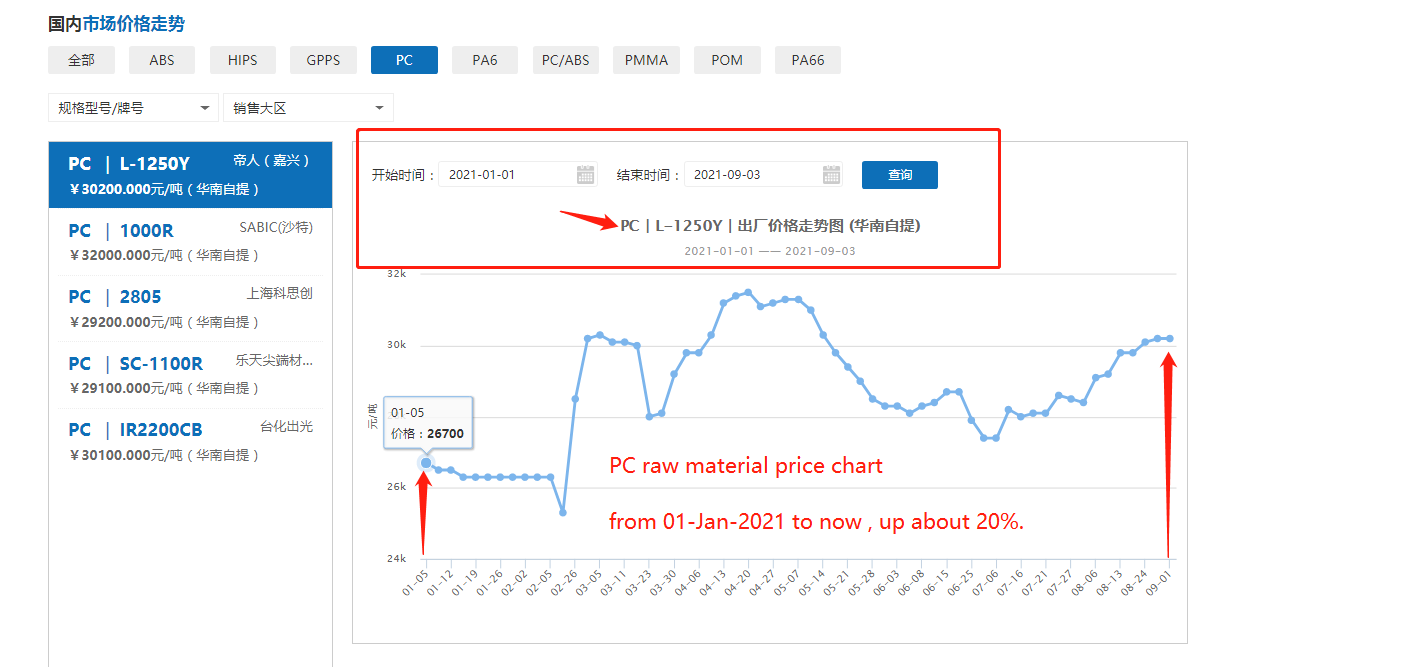 Use in the article to indicate the source of the data:
https://www.barchart.com/stocks/quotes/RS/interactive-chart