1. PIR EXPO IN MOSCOW
The 22nd PIR EXPO 2019 exhibition was held in Moscow. The scale of the event in terms of the number of business community participants, the number of thematic venues, and the level of guest representation and support from federal authorities has been confirming the high status of the exhibition and its importance for the development of the hospitality industry in Russia for several decades. This year the event was attended by 43,640 participants, more than 350 events were held and more than 500 experts from Russia and abroad (Spain, the UK, Italy, France and others) spoke in various areas of HoReCa, more than 600 exhibiting companies presented their products.
Traditionally, the exhibition program was held at four venues: PIR Hotel, PIR Restaurant, PIR Coffee and PIR Franchising. These are key areas for HoReCa and all of them were united by the flagship theme "Without Borders" .
"Today the world is becoming more global, we are observing how the usual paradigm of the hospitality industry is being erased, and new formats of restaurants and hotels are emerging. We need to constantly monitor the development of the market so as not to be left overboard, so our main goal was to convey to industry professionals that it was time to experiment and go beyond the beaten track. We tried to reflect this at every workshop, every discussion and conference, "commented Elena Merkulova, head of the PIR EXPO exhibition.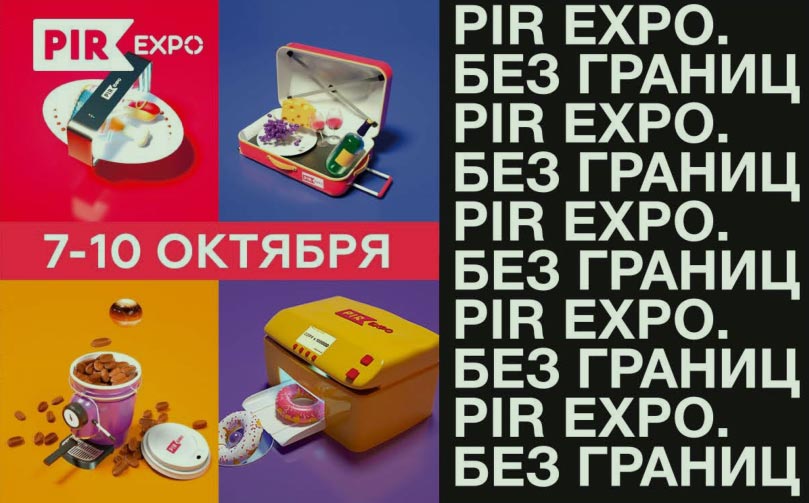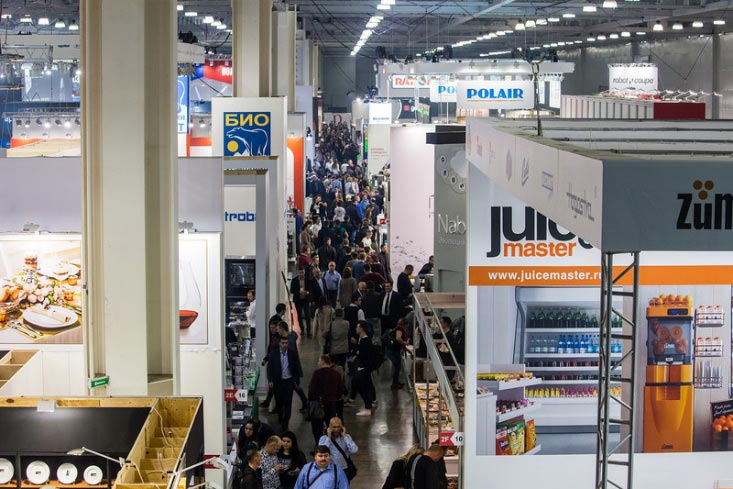 2. THE HOST IN MILANO
HostMilano, over 500 events among unique championships, gran prix, cooking shows, masterclasses, and workshops
A menu including hundreds of events in all sectors, from bars to pastry shops, from catering to furnishing, and in multiple languages. This is what HostMilano global kitchen brings out at every edition.
At HostMilano, you can find state-of-the-art machinery and innovative solutions, but it is also an opportunity to enjoy a multi-sensory experience, thanks to presentations given by companies and to cooking show events held by today's top chefs, as well as the extraordinary creations crafted by pastry chefs and cake designers and performances by the most talented baristas and bartenders. In addition, insights and seminars will give an overall view of the current state of the market.
The events will enrich the offering of all the various sectors. In particular, they will focus on today's "hot" topics: training and apprenticeships for the younger generation entering the market, competition between top international professionals, process and layout sustainability, communication and sales techniques, and format innovation.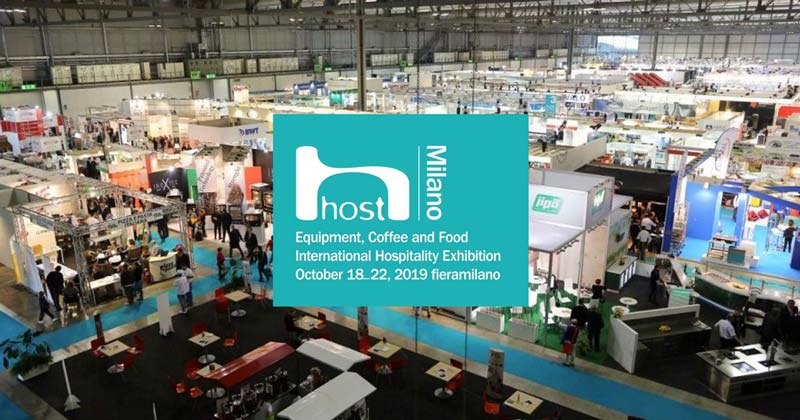 3. Canton Fair 2019 (October, Autumn)
The 126th China Import and Export Fair 2019
Canton Fair 2019 (October, Autumn) - China Import and Export Fair 2019 will come into its 126th anniversary at China Import and Export Fair Pazhou Complex, Guangzhou during October 15 - 19 (Electronics & Household Electrical Appliances), Oct. 23 - 27 (Consumer Goods, Gifts & Home Decorations), and Oct. 31 - Nov. 4, 2019 (Office Supplies, Cases & Bags, and Recreation Products, Medical Devices and Health Products, Food, Shoes, Textiles & Garments, International Pavilion)!
● Phase 1: 15th-19th October 2019 9:30-18:00
● Phase 2: 23rd-27th October 2019 9:30-18:00
● Phase 3: 31st Oct.-4th Nov. 2019 9:30-18:00