Whether you're opening your commercial kitchen for the first time or updating your equipment, you will need to focus on getting the essential items.
It doesn't matter how many people your business caters for, you'll need equipment to store food, prepare food and serve food.
Only one item is versatile enough to do all three tasks.
Gastronorm trays are a must-have in any commercial kitchen.
They perform several important roles – the main one being food preservation.
Having your food safely stored, heated or cooled allows you to preserve the freshness and flavour of your food.
Gastronorm trays are also designed to specific heights, widths and depths, which makes them easy to stack and helps you keep your kitchen organised and efficient.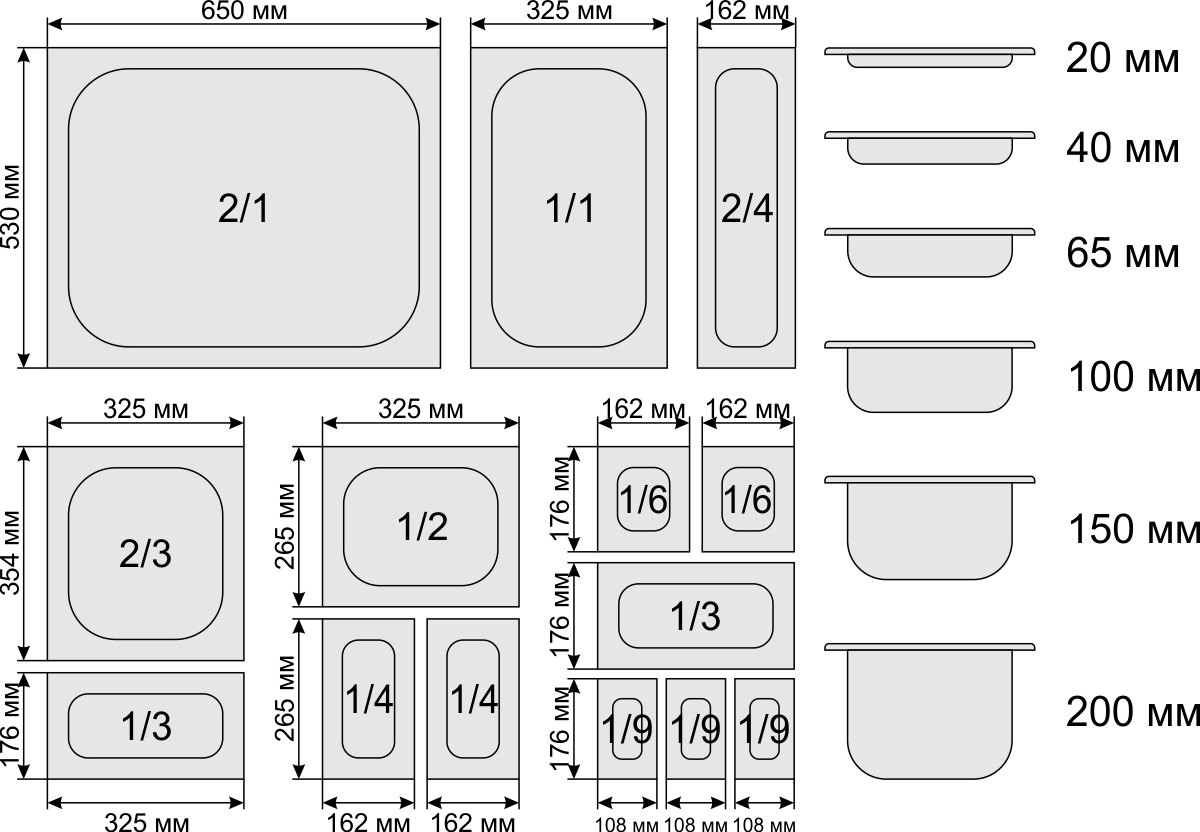 Plastic Gastronorm Trays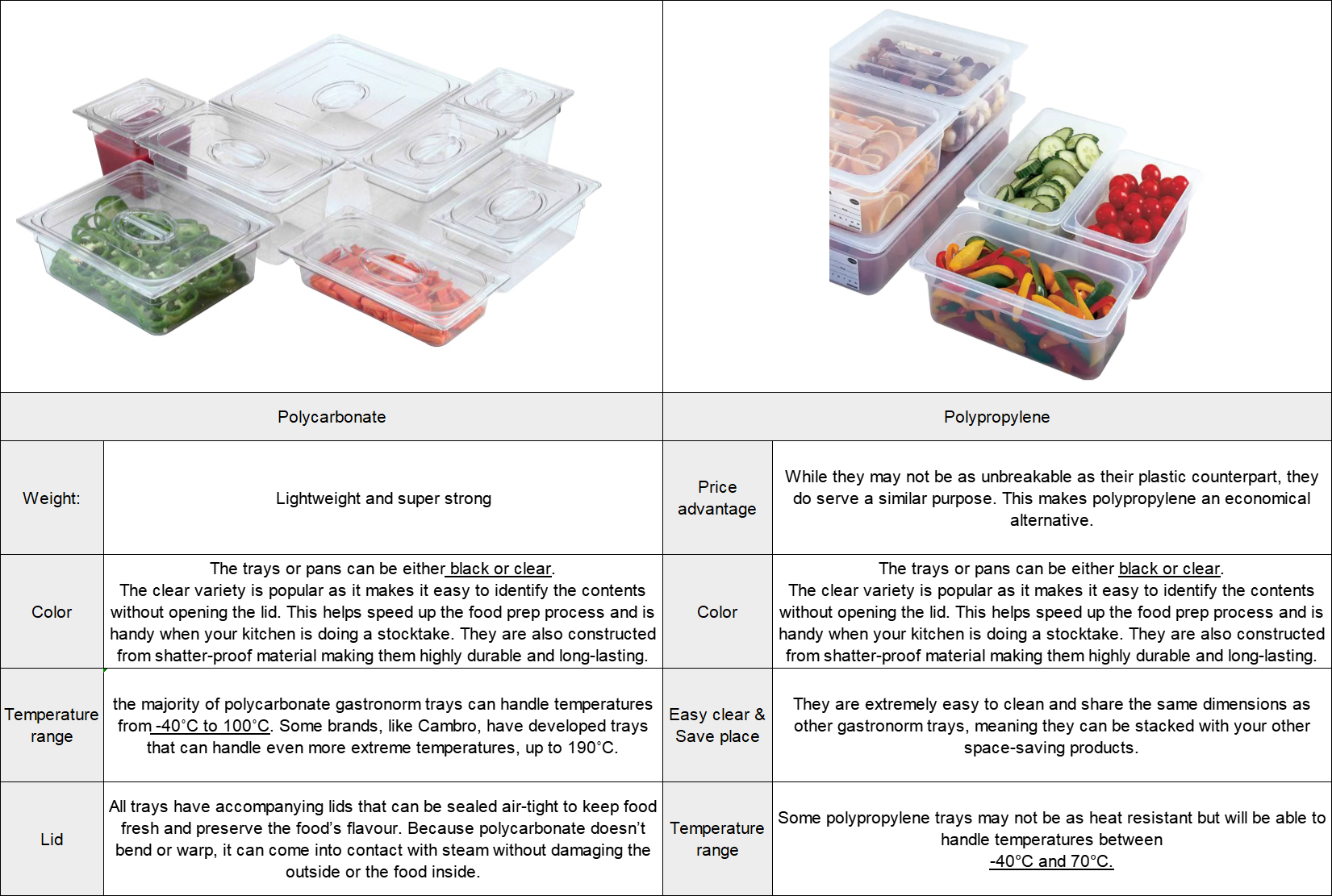 Stainless Steel Gastronorm Trays
One of the clear benefits for stainless steel over plastic is its resistance to heat. While some plastic gastronorm trays and pans can resist up to 190˚C, stainless steel can be heated to 280˚C plus. It can also resist freezing temperatures.
As we know from other kitchen items, stainless steel is a rugged and stable product. It's designed to last a lifetime, and, in most cases, it will. It's also corrosion resistant, so no matter how many times you run your tray or pan through the dishwasher, they'll keep their appearance.
You also have the option of adding perforated stainless steel trays which will allow you to steam heat your cooked food, preventing it from drying out. Stainless steel gastronorm trays are stackable, just like plastic, and are also fairly indestructible. The only thing you can't do with stainless steel is put it in the microwave.
The stainless steel gastronorm trays, have a unique level of durability. They are made from 0.8mm thick 18/10 stainless steel and are manufactured with a special annealing process. This means they are super-heated during the production process which makes the pans, overall, much sturdier. As a result they will not warp easily when used in ovens at high heat, which is a common problem among other brands. They come in a variety of depths including 20 mm, 40 mm, 65 mm, 100 mm, 150 mm and 200 mm.